Nearly two decades ago, while I was in nursing school, my passion for a holistic approach to health and lifestyle blossomed. I met and studied with David Jubb, PhD. His teaching focuses on raw food, fasting, and cleansing. I have witnessed the dramatic improvement that these lifestyle changes had on my own health and on many individuals. While working in Western hospitals and taking care of patients as an RN, I noticed there was something missing in our modern medicine. Patients were taking so many prescribed medications, yet their problems did not seem to be alleviated. This inspired me to seek out teachings which would address the wellbeing of the whole individual: body, mind, and spirit.
In 2005, the North American branch of Shang Shung International Institute for Tibetan Studies initiated a four-year Tibetan Medicine program based on the curriculum of traditional Tibetan medical schools. The school is associated with Qinghai University Tibetan Medical College in Xining, China. In 2008, I entered the program and after four years of intensive study and a three-month internship at Qinghai Tibetan Medical Hospital, I received my Doctor of Tibetan Medicine degree, Menpa.
After graduating, I opened my first Tibetan medicine practice in New Jersey, and since moving to Maine four years ago, I have brought my practice here to South Portland.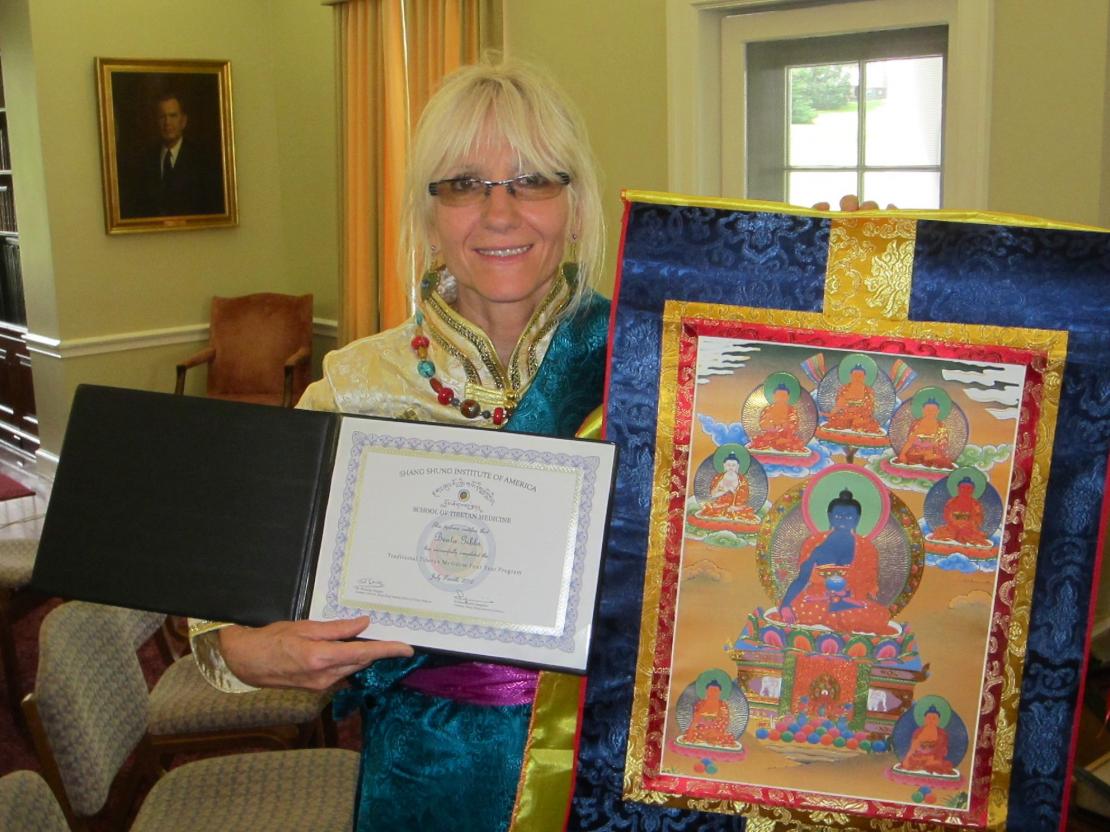 In parallel with my integrative Tibetan health training, I continue to work as an RN in the intensive care unit. I have over 20 years of nursing experience.
My intention is to share the holistic, ancient knowledge of Tibetan Medicine with my patients to guide them to balanced health in body, mind, and spirit. I am uniquely able to combine my understanding of both Western and Eastern medicine to help patients gain their optimal health. Our wellbeing is our most precious asset. Through education about diet and behavior and the state of our body and mind, we can actively participate in both the healing and preventive process, and hopefully become less dependent on synthetic drugs.
I welcome the opportunity to work with qualified medical providers and offer complementary care alongside traditional Tibetan treatment methods.